In October 2018, my life changed dramatically with the arrival of baby Isobel, now an inquisitive 19-month-old with a mind of her own. Suffice to say my focus shifted from business building to baby raising, though I am happy to say I managed to keep working throughout. It's actually been a bit of a lifesaver having something other than nursery rhymes to keep my brain active.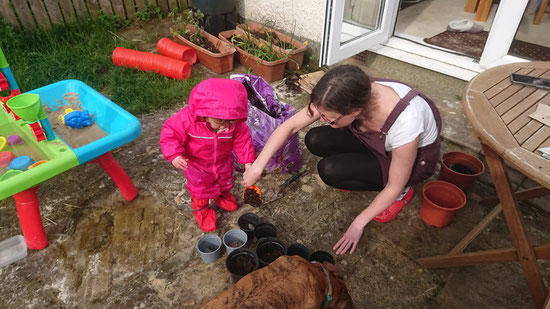 I try as much as possible to live an eco-friendly life, raising Izzy to appreciate and look after animals and the environment as the norm. It can be tough though, being eco-friendly is expensive at times, and it can be time-consuming. So, to help spread the word and help others while extending my website skills, I've set up Eco mum Edinburgh, a place for my ideas and to list the simple actions I take to reduce my impact on the planet. It's about being realistic, not perfect. Which is somewhat unlike me, but, in this case, I feel strongly that small actions really can make a big difference. 
Follow my journey here, www.ecomumedinburgh.com.