Are you like me? Do you overthink and over complicate your online content?
When it comes to my social media, I must admit, I can procrastinate, often spending far more time thinking than doing. Until recently, I had lots of neglected social profiles. Not the look I'm going for, especially given what I do.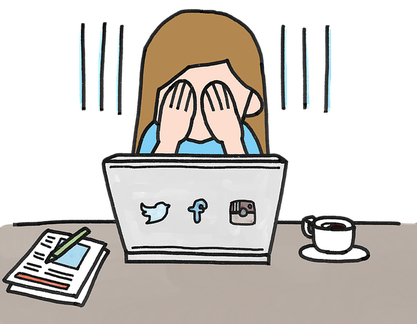 I made the decision, therefore, to simplify my social media, knowing that it's better to have a few active profiles than many inactive ones. If you think you need to do the same, here are a few things to think about:
Time constraints. Keeping content alive is time-consuming. If it's too hard to maintain Facebook, Twitter and LinkedIn as well as a blog, a YouTube channel and a Podcast, then don't. Think about what you do have time for, and focus on that. Forget about everything else.
Your content. Depending on the content you are producing, you may find it lends itself to one social platform more than another. Instagram, for example, is perfect for creative companies that can easily express themselves through photographs. But if you sit in front of a computer all day, you may find it harder to post eye-catching photos regularly but can easily fill a blog with engaging content.
Your audience. Before making your decision, think about your ideal audience and where they are most likely to be online. Everyone is not everywhere and you may find that your ideal client or customer favours one platform over another. 
Your comfort zone. There is a lot of truth in the saying that 'great things never come from comfort zones', but I believe there is a balance. To keep your social presence up to date, you'll need to post regularly. If you continually have to fight an internal battle with your anxious side, you'll be quick to drop it. I know, I have tried. There is a reason you never see me on video. Push yourself, but not so far you become unproductive. There are platforms for everyone.