Have you ever sat down to write something and frozen at the keys, stumped as to where to start? If so, you are not alone. Whatever the reason you are writing, writer's block is real and a bit of a nightmare. It can really stop you in your tracks, whether you are an author writing a book, a student writing your dissertation or a business owner trying to stand out against the competition online.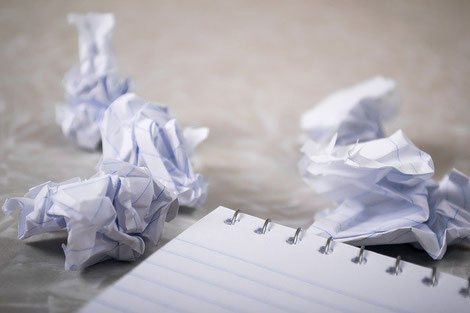 Luckily though there are a few things you can do to help break the cycle.
Be kind to yourself

. Kindness is the focus of mental health awareness week this year, and it's so important to not only think of others but also ourselves. If you are struggling to be productive, don't put pressure on yourself. Be kind, give yourself a break and talk to yourself as you would a friend in your situation. We are often so much kinder to others than we are ourselves. 
Take a break.

 Put your phone or computer down and walk away for a bit. Watch a movie, do some exercise, take a nap, whatever appeals to you. You may find the break is all you need to get your creativity flowing. 
Have a chat. 

Talking through your ideas is a great way to get the creative juices going or just make you feel better. You are never alone. 
Do some research.

 The world is full of inspiration. If you need a push to get you going, have a read around, look at photos, listen to podcasts. You never know what ideas may come to you. 
Don't try to be perfect.

 A first draft is just that, a first draft. You can always edit later. Just start writing and let the ideas flow.